About us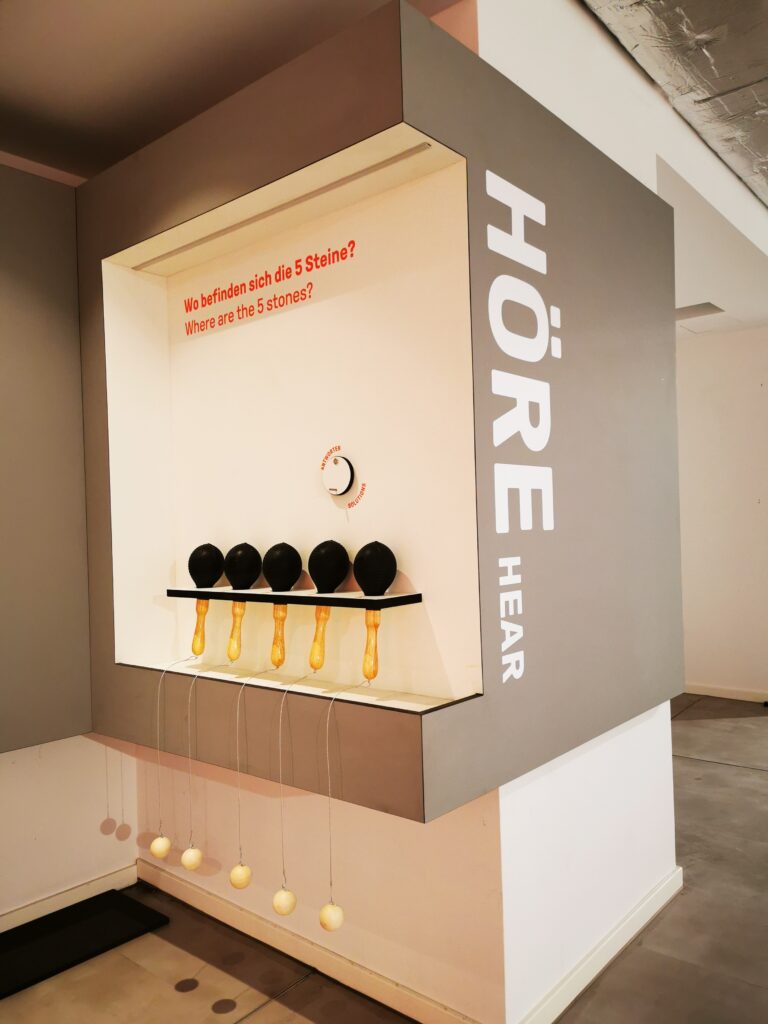 A museum that makes sense(s)
The DIALOGMUSEUM is both, a social enterprise and a museum. Our heart is the "Dialogue in the dark – an exhibition to discover the invisible". Here, small groups of visitors are guided by blind or visually impaired experts through a lightless course with changing themed rooms. The result is an incomparable role reversal, training the senses and empathy and making inclusion a direct experience.

The exhibition concept was first developed in Frankfurt am Main 30 years ago. Today, it is considered an outstanding example of social entrepreneurship which provides employment for disadvantaged people and focuses on their strengths rather than their weaknesses. "Dialogue in the dark" is a franchise exhibition of Dialogue Social Enterprise. Before the Covid pandemic, it was successfully visited in 60 cities internationally and has won many awards.
Our DIALOGMUSEUM was founded in Frankfurt am Main in 2005 and has attracted 930,000 visitors since. In 2021, we re-opened our new location in the city centre – we are looking forward to seeing you!